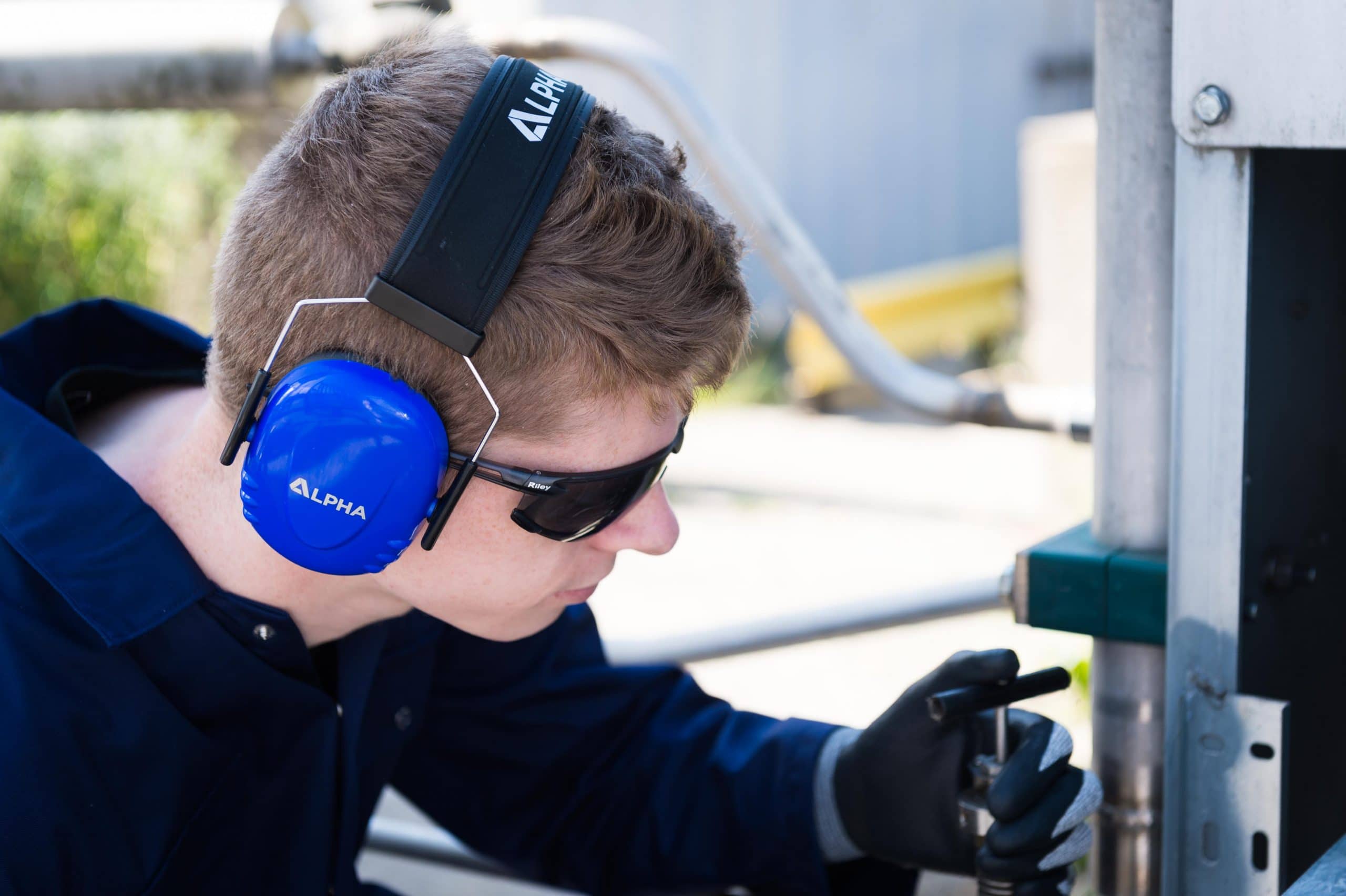 When working in a loud environment, you may find that your hearing can suffer serious consequences if you don't use the correct ear protection. Noise pollution can lead to many hearing detriments such as tinnitus, temporary hearing loss, acoustic trauma or even complete hearing loss. That's why it's imperative you consider the right hearing protection for your industry and task.
Hearing problems occur when the microscopic hair cells found inside the ear are damaged by noise levels. If enough of them are damaged, it can result in hearing loss. The level at which employers must provide hearing protection is 85 decibels. It's an extremely common workplace injury which cause irreversible damage and yet can be easily prevented.
If you're an ear protection novice, then it's worth researching what solution is the best for you and your usage. However, fear not, to save you from scrolling endlessly through the web, we've put together a guide of handy, helpful tips for picking your personalised hearing protection.
Industries where noise is a serious potential risk to hearing:
Automotive body and repair shops
Food production
Construction
Demolition
Engineering
Highway maintenance
Manufacturing
Woodworking
Leisure industry
Types of safety hearing protection:
What are the benefits of ear plugs
Ear plugs are one of the highest forms of hearing protection on the market, these tiny, squishy devices are robust enough to plug your ear canal, cutting down the sound pressure on your ear drum.
Disposable ear plugs
Disposable ear plugs are the ideal solution for environments where noise levels are below 105 decibels. They're perfect for visitors or those who won't be affected by noisy environments for a prolonged period of time.
For a disposable ear plug, the Alpha Solway simple-fit range allows the wearer to fit them to the ears quickly and with ease.
Reusable ear plugs
For a more sustainable ear plug solution, then reusable hearing protection that are washable increase the lifespan of the product.
The Alpha Solway EPR reusable ear plug range is the perfect solution to help reduce environmental wastage compared to single-use products. Suitable for all, the reusable ear plugs offer a secure and comfortable fit. The triple cone shape is designed to improve the levels of protection, plus making it easy to use.
Ear defenders sit outside of the ears, fully covering them to provide protection in excessively loud environments where hearing protection is paramount. However, in order to work effectively, the product has to fit securely and provide a firm seal over the ears.
Resembling stereo headphones, they work by 'muffling' the sound pressure. A good option for providing compatibility with other types of PPE, the Alpha Solway H5 is a high-performing, durable and lightweight ear defender. This product features large, soft ear cushions and a thick, flexible padded headband for comfort.
This defender has the highest attenuation protection in the range and is fully adjustable for most head sizes.
It is vital to ensure that you choose the right hearing protection for working at certain noise levels. To measure your environment, our chart shows a comparison of typical noise levels.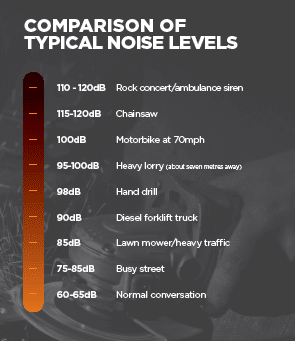 Whether you choose ear plugs or ear defenders, be sure to always check the type of environment and its noise levels. Ear defenders are the perfect option in place of disposable ear plugs if the wearer suffers with inner ear issues such as ear infections.
Ear plugs are however convenient and the lightest weight option and can be used with other ear protection, such as ear defenders.
Hearing protection is critical to keeping you and others safe from noise pollution. Be careful when selecting your PPE, research thoroughly and don't compromise on safety standards.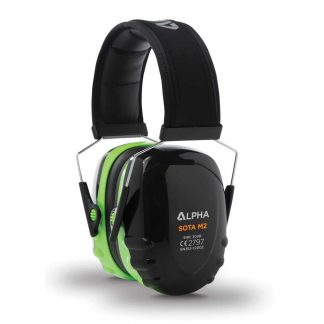 SNR 30dB
Lower profile cup design
Large ear cushions allow freedom to fit majority of ears for a comfortable fit
Easy on head adjustment thanks to individual slide action
A lightweight ear defender featuring large, soft ear cushions and a flexible padded headband. Fully adjustable to provide a comfortable fit for most head sizes.