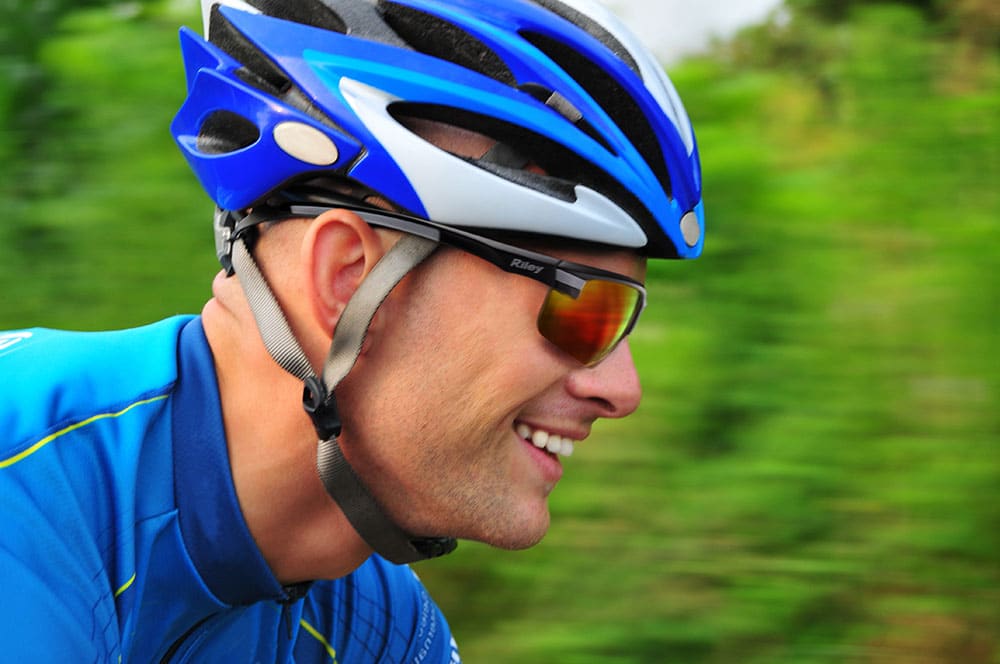 Stepping outside for some much-needed exercise this winter has never been more important with heightened restrictions due to the Covid-19 pandemic.
However, the British winter weather can not only prove to be a challenge for motivating yourself to workout outdoors but also in finding adequate eyewear for the seasonal elements.
The drop in temperature can cause problems with vision with a change in atmosphere and lack of natural light. Eye injuries can occur in most sporting environments where there is a risk of hazards and it's imperative that we pay close attention to them, especially at this time of year.
Unfortunately, finding the correct fit for glasses over winter isn't as simple as just wrapping up with extra layers, there's a lot more technique needed in helping defend your eyes.
You may not be aware, however, there is a range of safety eyewear that can assist with impact protection, anti-mist coatings, lens options covering low light through to glare specifically designed to protect your eyes in cold weather environments where elements such as fogging can affect your view.
Safety eyewear specialist Riley can help you get out and enjoy the outdoors this winter.
We have pulled together a guide on what to look for when selecting your outdoor eyewear from Riley this winter.
Seeing clearly and safely in the winter weather
To help beat the winter risks, eyewear provides outstanding, all over protection from the wind and what comes with it – flying particles and foreign bodies, especially when moving fast – from entering your eye.
But where do you start when you want a comfortable fit for prolonged periods in the cold when many glasses are prone to excessive lens fogging?
To prevent this, Riley eyewear is designed with specialised technology to allow protection in a wide range of applications and conditions. Riley uses robust polycarbonate lenses in its eyewear range to provide the highest performance protection for wearers in accordance with EN 166.
Each model in a brand's portfolio comes with a variety of lens options for both UVA and UBV protection as well as anti-fogging coating.
Fogging occurs when the temperature variance between a face and cold air causes condensation to build up on lenses. More often than not, standard glasses don't have the technology to stop this.
For ultimate protection and to eliminate frustration, look for products with coating technologies which feature the same properties on both the inside and outside of the lens. The anti-fogging coating can help to reduce the condensation that can build up on both sides of the lens. These types of safety goggles are designed to maximise longevity, performance and wearer acceptance.
Top anti-fogging coatings to look out for when buying safety glasses:
TECTON
Safety eyewear models with the TECTON coating offer exceptional resistance to fogging as well as excellent scratch and abrasion resistance.
TECTON 400
Lenses coated with the TECTON 400 will eliminate harmful UV rays passing through the eyewear from the sun. This high-performance coating still contains the anti-fogging and anti-scratch properties of TECTON.
Best lens design for winter wear
Lens design on eyewear is crucial not only for anti-fogging, but also airflow and sun / snow glare protection. You also need to consider the darker mornings and evenings in winter. Some light shades perfect for the seasonal change includes: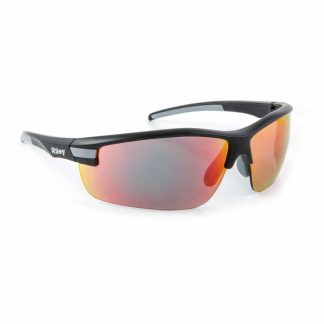 Sports style design
Suitable for cycling and other sports.
Dual moulded temples with TPE temple ends for maximum fit and comfort
Soft adjustable PVC nose bridge
...
Constructed from an extremely durable and lightweight metallised frame and featuring an interchangeable lens option, SISINI™ is an extremely robust and versatile option for the majority of Applications