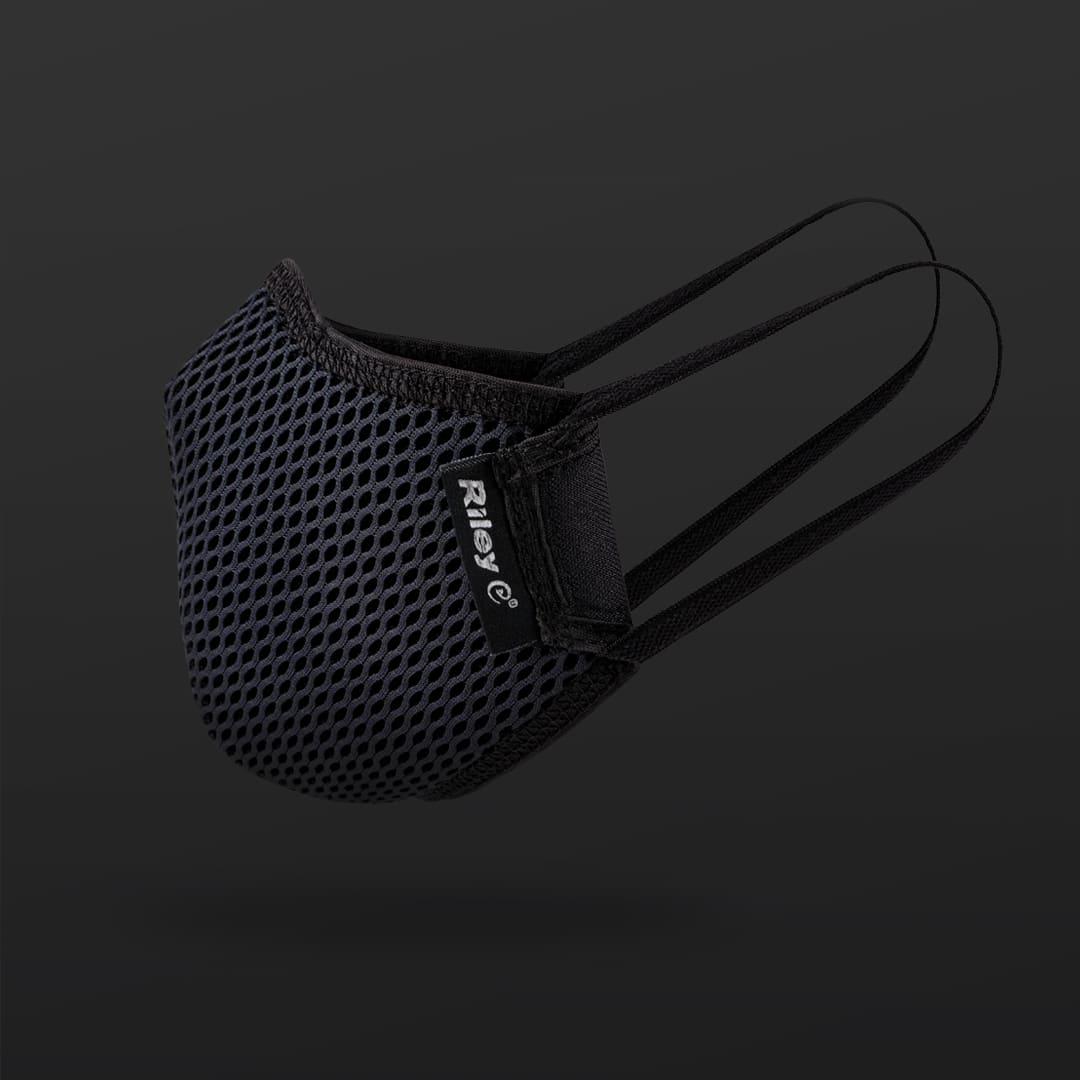 For active individuals, finding a face covering which provides comfort, protection and style at an affordable price can prove difficult to find. So, what makes the new Riley Performance Face Covering perfect for sports and fitness?
With masks and face coverings mandatory in most public places, deciding what protection suits your lifestyle the best can be a minefield. There are many factors to consider when buying the right face covering for you.
Choosing one for a trip to the supermarket to pick up your weekly food shop is completely different to wearing it whilst exercising. Trying to breathe while your mouth and nose are covered when participating in any high energy activities is no mean feat when oxygen is needed in high demand.
Designed for the active individual, The Riley Performance, combines safety, style, and comfort, meaning it is perfect for all types of sports.
The fabric covering is coated with anti-viral and anti-bacterial treatment – Polygiene ViralOff technology – which significantly reduces viruses by 99% in just two hours. Engineered with comfort in mind using Coolmax fabric, alongside the Polygiene, ensures the wearer stays cool during high impact activities.
The breathable mesh covering not only suppresses bacteria growth, but it also ensures moisture and humidity is evenly dispersed for better airflow throughout activities. Coupled with the ergonomic design, it guarantees protection and comfort, with a low breathing resistance allowing wearers to breathe more easily.
Manufactured in the UK, this lightweight face covering comes in four different colours with a secure fastening and rounded shape around the face for further security and added comfort. With a choice of either an ear loop or elasticated neck strap fastening, ideal for various activities.
Key features:
Reduces the intake of viruses by 99%
Technology keeps you cool, actively suppressing bacterial growth
Two types of fastening – elastic neck strap or ear loop for a secure, comfortable hold
Reusable and machine washable
Lightweight
Aesthetically pleasing available in four different colours
If fitness is your forte, then this is the face covering for you. The all-round protective design is flexible, versatile, and breathable to make exercising in a mask as bearable as possible. Whether you're at the gym, commuting on public transport or even nipping to the shops, the Riley performance face covering allows wearers to continue in their daily life.
Find the right PPE for you here: https://retail.mstore.co.uk/