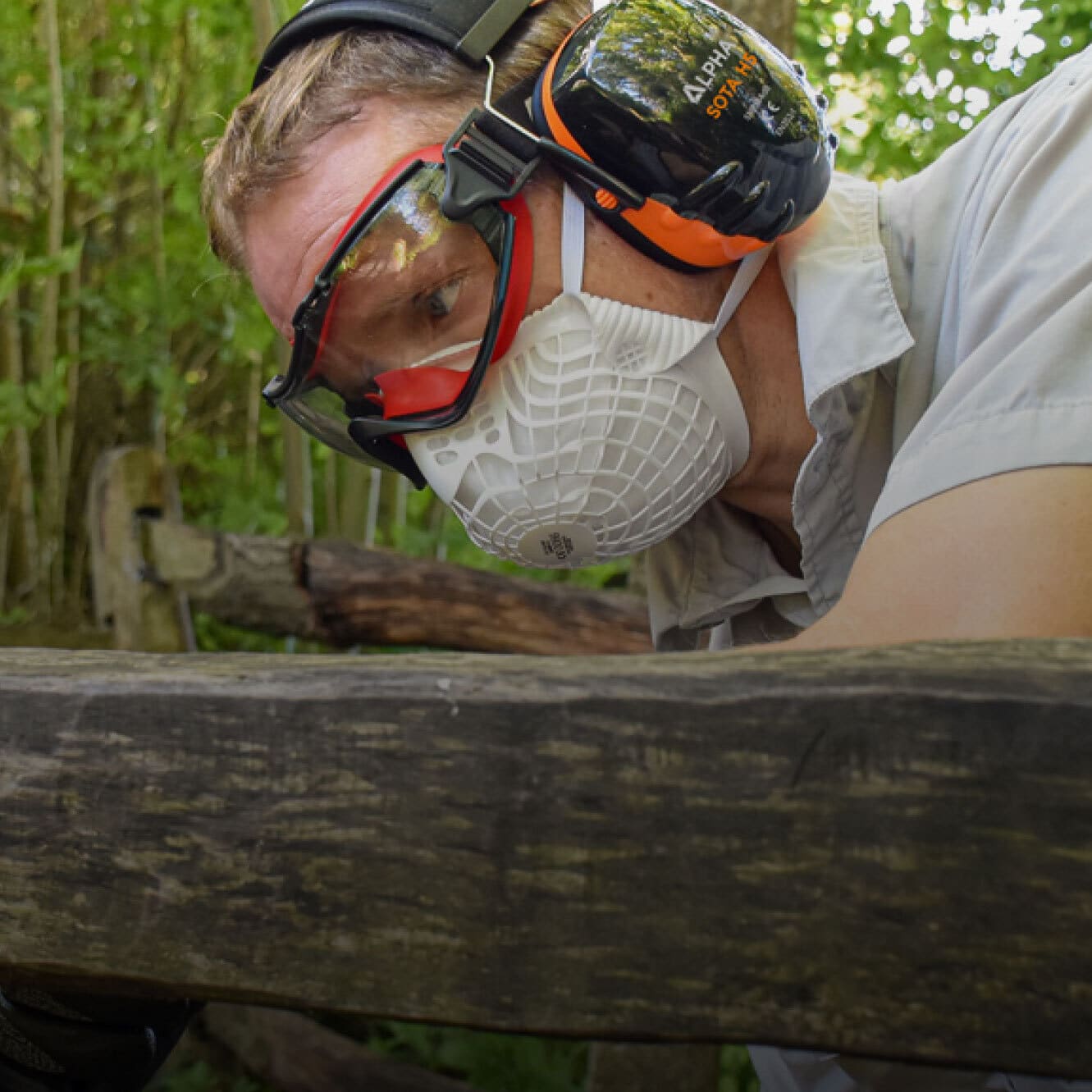 The construction business is known for being hazardous. One of the many dangers to those working in this sector is the inhalation of toxic airborne particles, with silica dust being a particular problem. Some of these particles can cause long-term debilitating health problems, even life-threatening conditions including lung cancer, kidney disease, or silicosis. Respirators for construction workers limit the risk by filtering out the particles. Enabling people to work without the fear of damaging their health.
The construction industry is one of the largest sectors in the UK economy. In 2019 it employed around 3.1 million people. That equates to 9% of the total British workforce (gov.uk). Because of the scale of the risk involved, it is no surprise that providing adequate PPE, especially respiratory protection, is something that is taken very seriously in the industry.
Choosing the Best Respirator for Construction Workers
Respiratory face masks, as with all other PPE, are certified in accordance with safety standards and to specific applications and functions.  There are many respirators on the market which makes choosing the right one difficult. Therefore, to make things easier we have chosen what we think is the best overall mask in this category.
2530V Disposable Respirator
The 2530V is the respirator most suited to construction environments. This disposable respirator has a soft inner seal and offers outstanding levels of protection and fit. Designed with industry workers in mind, it offers suitable protection against a broad range of particulate hazards.
Its key features include:
Lightweight, cup-shaped respirator

Low profile exhalation valve to reduce heat and moisture build-up

Four-point head strap adjustment

Preformed nose bridge with additional non-ferrous nose clip for a secure fit

Conforms to EN 149:2001+A1:2009

FFP3 NR

Protects from non-toxic dust and oil/water-based particulate
Face Fit Testing
A face fit test will help you achieve the best possible protection from your PPE and face mask. Getting the right fit will ensure a protective seal is formed when wearing your respirator.
The Alpha Solway face fit testing kit offers the ultimate performance from your respiratory protection. This easy-to-use kit not only enables the wearer to be Fit Tested correctly, it is also economical and cost-effective by providing in-house testing. It works on all face shapes and sizes and although a legal requirement, its simplicity makes it convenient to use.
The kit contains everything you need to be able to undertake a thorough test and includes the following equipment: 
1 x Hood

12 x 2.5ml Bitter Sensitivity Solutions

12 x 2.5ml Bitter Test Solutions

2 x Nebulisers

Instructions

Supplied in a Cardboard Case
If you would like to know more, view our full respiratory range or please get in touch for more advice.
: