Save £1.50!

Showa Silicone Safe Sponge
Perfect for the kitchen
Was £2.99 (£1.24 exc. VAT)
28 in stock
Showa Silicone Safe Sponge is designed especially for soft scouring cleaning in the kitchen. The non-scratchy surface makes it ideal for silicone ware including delicate glassware, bakeware, utensils and ornaments. Each sponge is soft and flexible for use inside glasses and tight spaces.
Non-Scratch
Soft scouring care
Silicone safe
Flexible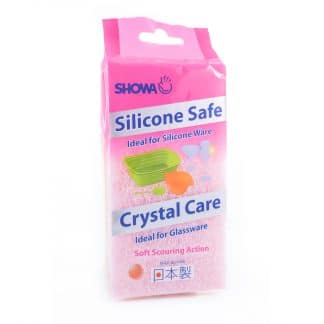 You're viewing: Showa Silicone Safe Sponge
Was

£

2.99
Add to Basket