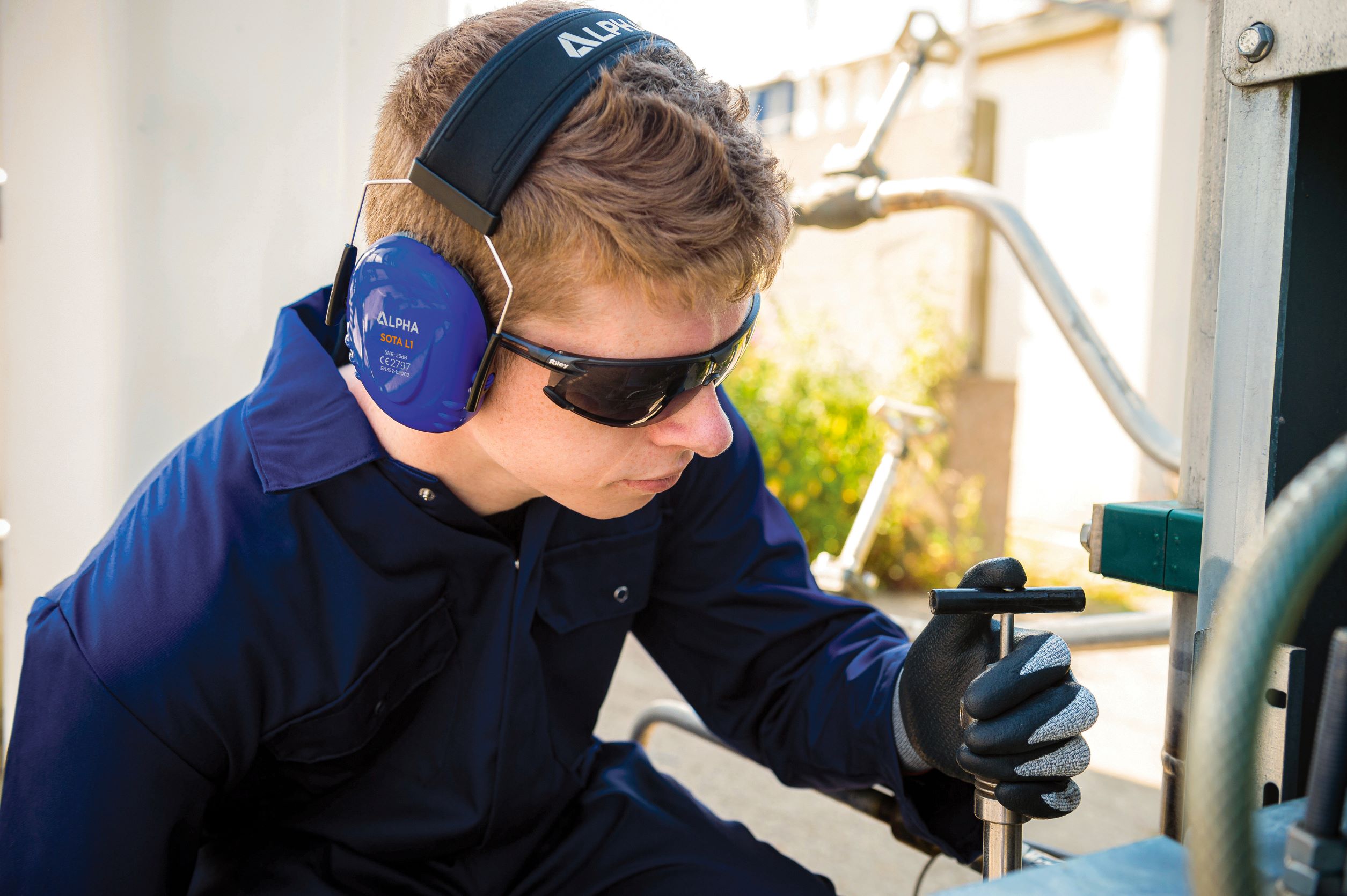 There are thousands of people admitted to A&E every year with accidents relating to DIY, some of which result in death or life-changing injuries. Doing your own home improvements can be very rewarding, it saves on the cost of employing a professional to do it and provides a sense of achievement. However, even if you are just painting the ceiling or putting up a curtain rail, there are safety risks to take into consideration.  So, whether you are new to DIY or experienced, it's important to put safety measures in place to minimise the risk of injury. The best way to do this and to protect yourself is to always use PPE when doing DIY.
Choosing the best PPE equipment for the job will depend on what you are doing, and the risks involved.  Once you've got a clear idea of what the hazards are, then we can help you choose the most appropriate protection for the job. To make things easier we've put together a master list of the best PPE for home improvements. These products will provide you with all the protection you need for a wide variety of DIY tasks. 
Head's up
Always keep your head protected whilst doing your DIY as you don't know what's going to land on you – or even what you might bump into.
Syntis
The Syntis bump cap by ENHA is manufactured with thermoregulating 37.5 technology which uses active particles to enhance performance, breathability and comfort. As one of the lightest bump caps on the market, this head protection is available in two stylish styles to suit your wardrobe.
Watch your mouth
Nobody wants to eat dust and grit do they? Well, most people anyway, whatever floats your boat and all that! Avoid any nasty surprises down your throat with some high-quality respiratory protection.
IX-Series
Lightweight, flexible and comfortable, the Alpha Solway IX FFP2 and FFP3 respirators are horizontal, fold flat certified face masks designed to offer an excellent fit for all. Available in both valved and unvalved options, the respiratory protection features an electrostatic filter media as well as a low-profile exhalation valve, reducing heat and moisture – perfect for those hot and sweaty DIY tasks!
Switch off the sound 
DIY can be subject to many noisy, loud power tools which can prove detrimental to your hearing.  Noise pollution can lead to many conditions such as tinnitus, temporary hearing loss, acoustic trauma or even complete hearing loss. Therefore, it's imperative you protect yourself and protect your ears whilst working on your home.
Alpha Sota
The Alpha Sota is a lightweight ear defender with low attenuation for protection at the first action level. The hearing protector is fully adjustable for all head sizes complete with large ear cushions for added comfort.
Look after your hands 
Throughout your DIY tasks, you can come across a number of unwanted elements which may leave your hands cut, sore, dry, itchy, not even mentioning accidentally chopping off any fingers! Protect your hands from your safety tools with these high-performing gloves.
Showa 386 Duracoil
This cut-resistant safety glove is manufactured with a DURAcoil liner and a microporous coating nitrile coating for great grip and aeration. Promising a high level of flexibility and dexterity with maximum comfort, other features include a high abrasion resistance, a nitrile palm finish to increase grip and an ergonomic shape that replicates the natural curve of your hand.
Keep your peepers protected
During DIY you need to be mindful of those pesky woodchips, dust and any flying particles entering your eyes. Stay safe and stylish with our top option for safety eyewear.
Navigator
If you're an image-conscious kind of person then these safety spectacles are an outstanding piece of PPE when doing DIY! A first safety style of its kind, the Riley Navigator combines the top retail design of leading sunglasses with high-quality sight protection.
The four-base contemporary safety glasses are made with a durable and lightweight plastic frame incorporated with a premium soft-touch black matte finish.
UV and sun glare protection comes as standard if you're working on the outside of the house and it's available in a choice of six lens options complete with anti-fog and anti-scratch technology. 
We have provided quite a comprehensive range of PPE products for DIY, these are what we feel are good all-round products. However, if you would like to see more please go to our full range of personal protective equipment